Designing digital acquisition campaigns
Designing and implementing creative digital communication campaigns for the Gedi Group: this is the aim of our work, and it covers all the main titles of the group. The goal? To increase the brand awareness of each newspaper, making acquisitions on subscription campaigns that are always different in terms of launch period, target, mood and tone of voice.
Creation of a creative concept
Since the brainstorming phase, we develop a concept behind each creativity with the aim of generating an immediate impact – and therefore a conversion – on the user. To do so, our work focuses on a double action: a simplification of the message, also by using metaphors, to make the offer as clear and usable as possible, and the creation of a visual architecture to support the campaign, making it distinctive and appealing.
Our campaigns follow the editorial agenda of an entire year, playing on different anniversaries, events and seasonal promotions. Always finding a new way to engage the audience by using creativity.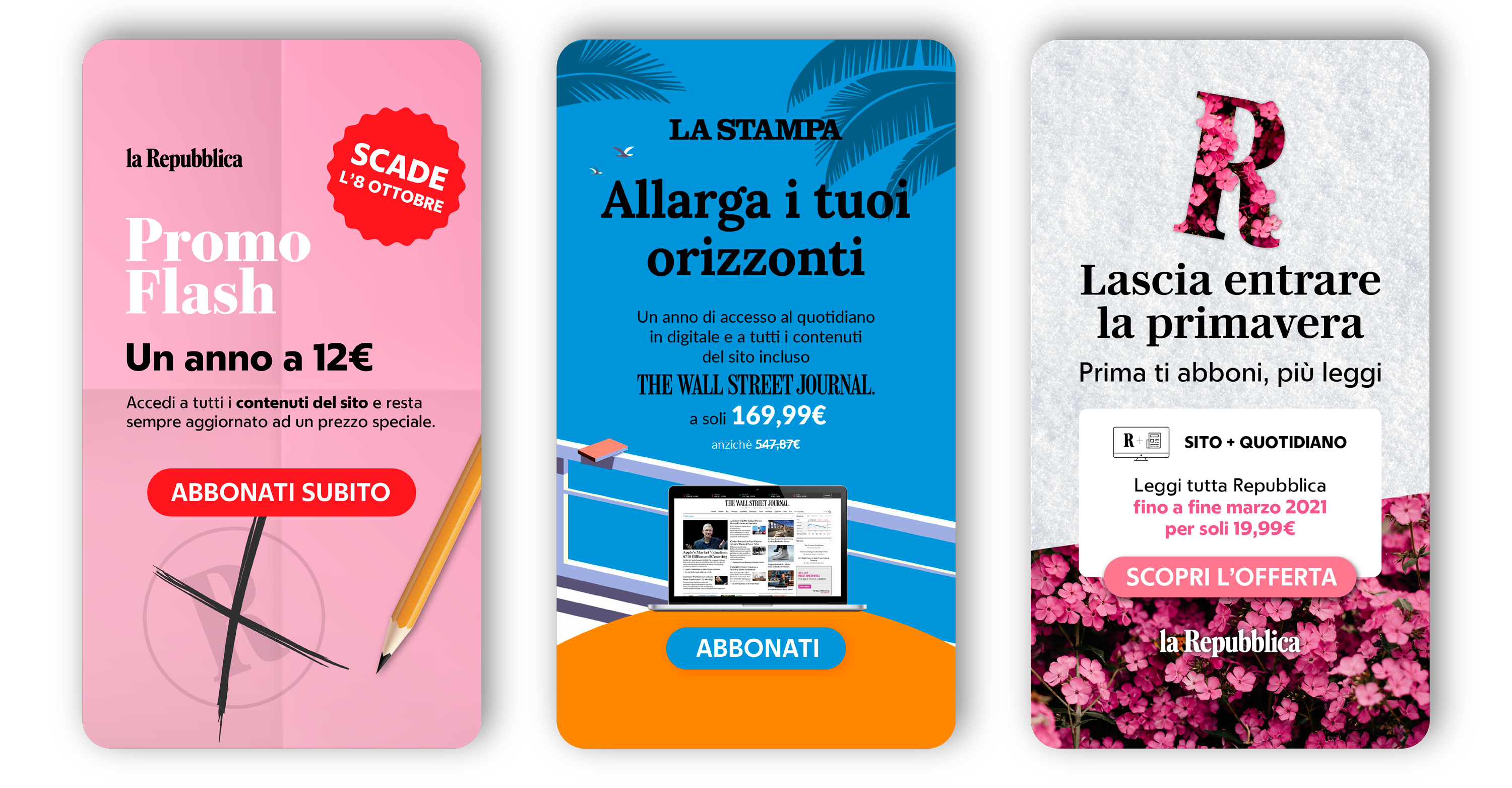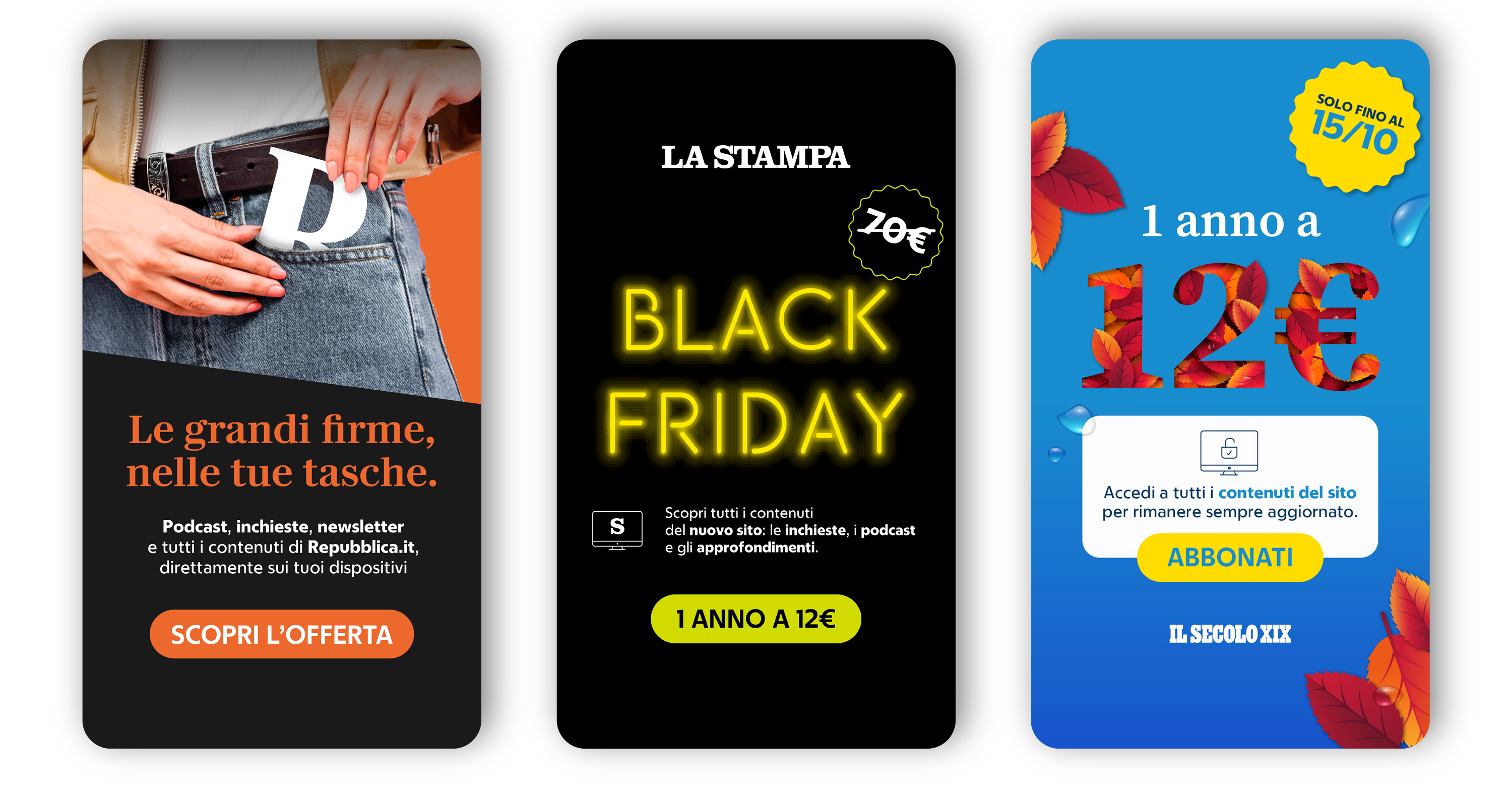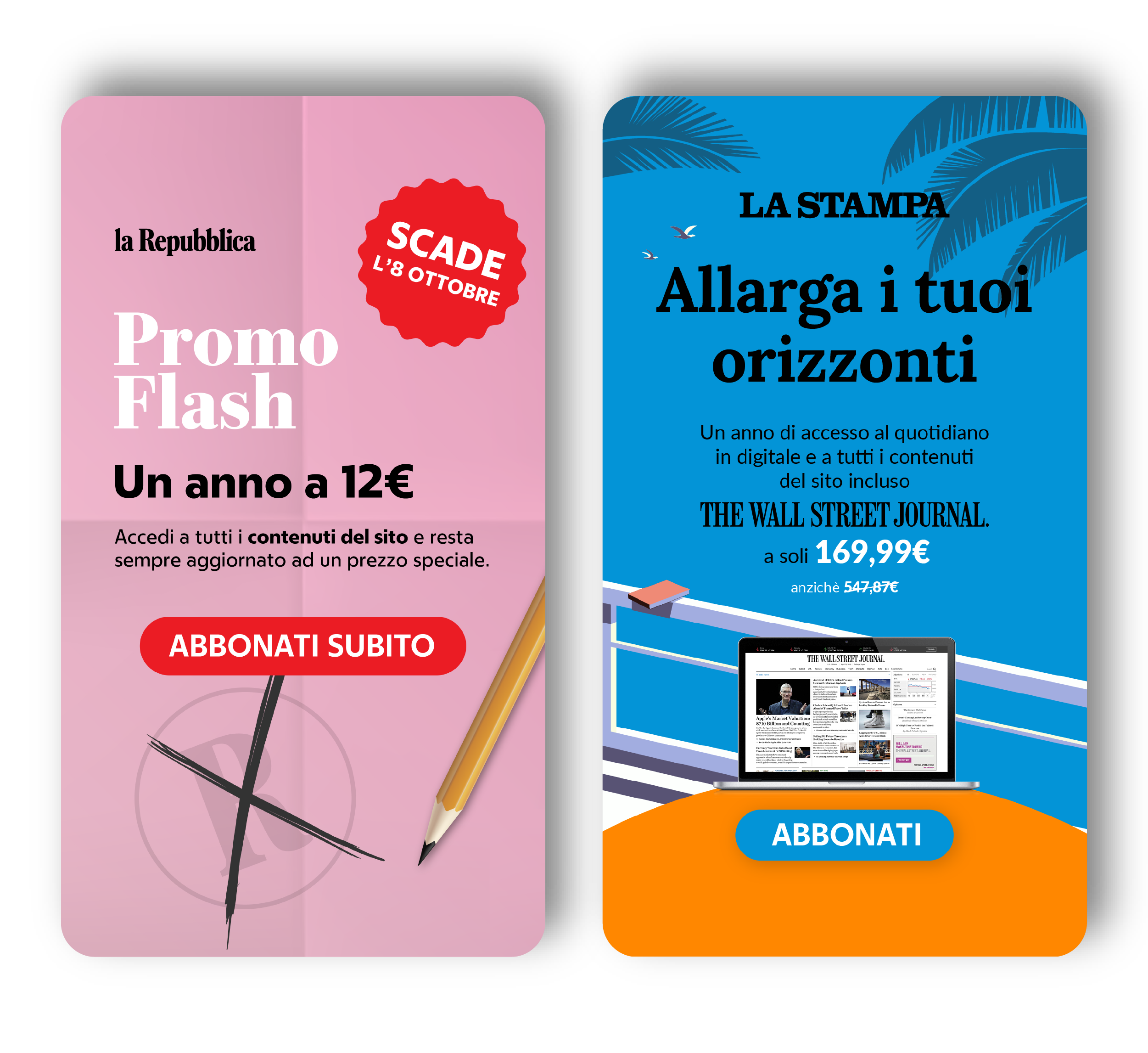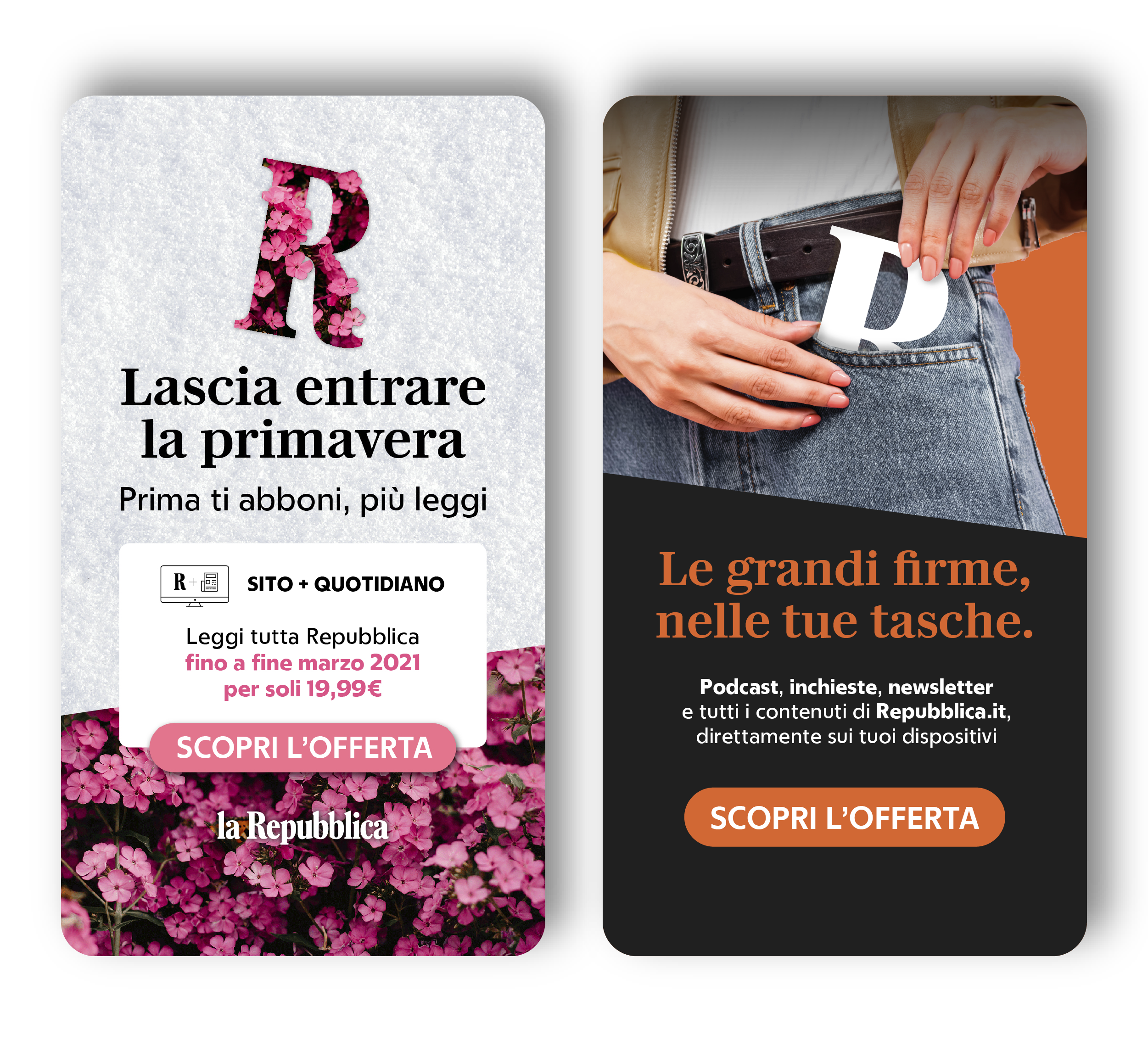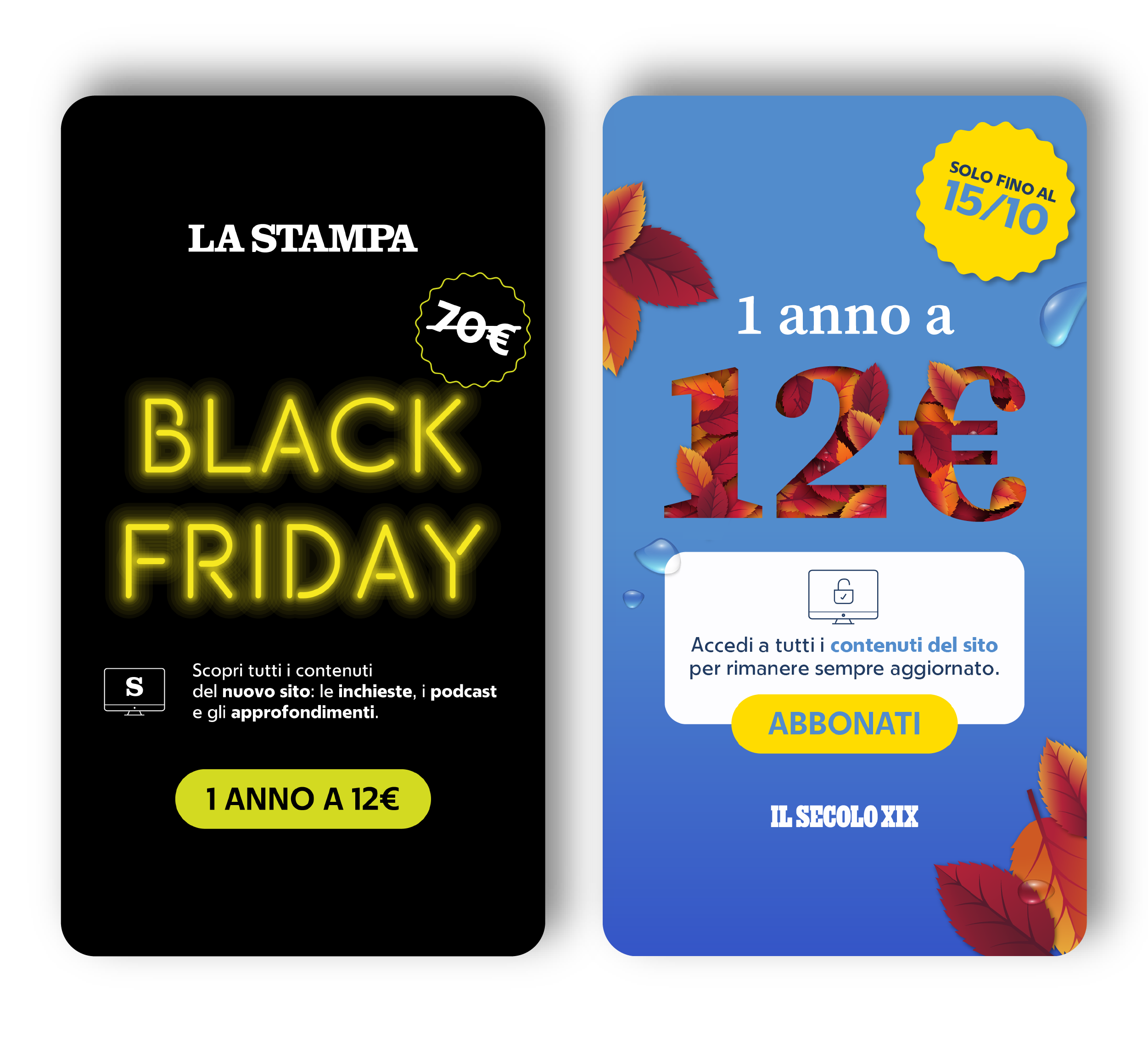 Sensemaking & People centricity
Differentiate ourselves by target audience and language
As part of the project, campaigns are often created to be distributed in newspapers that are different in terms of positioning and target, often also geographically. From international newspapers such as Repubblica and La Stampa, to more local newspapers such as Secolo XIX, people who will benefit from the promotions are always different, with their own cultural backgrounds, idioms, languages and traditions. Therefore, our work always focuses on people, on linguistic and visual differentiation, with the aim of bringing each publication closer to its target audience.