Design of complex systems:
the challenge of the Platfirm
Platforms are no longer straightforward products, but complex systems that also test the most experienced designers.
Airbnb, Amazon, Alibaba, Google and all other brands on the global scale taught us that the platform business model is the best approach to face both a competitive context and customer expectations. This claim is valid when we talk about social media and e-commerce, but also finance, insurance, healthcare, logistics and any other kind of area related to services.  
Indeed, there are a lot of companies that redesign their services and their business to adopt a Platfirm model.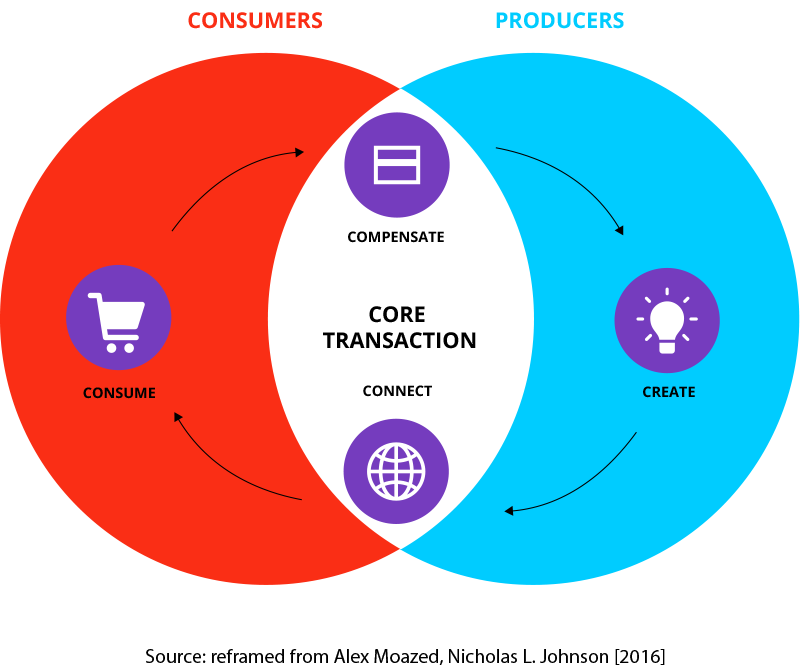 Designing a successful platform means to create something which can establish a relationship among different actors with different needs, and suggests a simple solution for complex requirements, by offering a positive and memorable experience and ensuring a model capable of generating profit for who decides to implement it. The risk is to build solutions which are perfect in the theory and inappropriate in practice. How can we do to design a successful platform? 
To design a winning platform is crucial to understand its context. In this case, the context is a trait d'union between three elements:  
the 

business reality

 where we will find the service-platform together with its business model, its stakeholders and its internal and external dynamics:

 

the 

market

 where we will insert the platform, its actors, its features and its expectations;

 

the 

trends

 that guide the direction of the present and the future.

 
Put yourself in who will use the service's shoes
Talking about a human-centred approach is too easy: on the contrary, that is not easy is to do it. It is essential to think about the best method to get in touch with who will adopt the service in order to discover their needs, habits and expectations. For this reason, it is crucial to involve who is going to run the service with the aim to understand every useful aspect and make it efficient. 
The best possible idea is useless
"If you're not embarrassed by the first version of your product, you've launched too late."  
This famous quote by Reid Hoffman is suitable also in our case. When you design a complex system as a platform, the risk is to define every single detail of the big idea from the beginning. Our advice is to apply something like the Lean method, the same one used for Startup: coming out with a service-platform proposal in a few times, test it and get it better in order to obtain the best service version. 
Design a system, not only a product
Although the heart of a service-platform is often a website or a mobile application, it is crucial not to forget what we are doing. Indeed, it is necessary to think about all fundamental aspects for a significant function of the service.  
A well-done blueprint service results attractive to this end. Indeed, blueprint service is a unique tool that allows mapping every operational phase of the service, by underlining what is visible to the user (the front-end experience) and what is not visible but it is necessary for the operation of the same service (processes and the back-end experience). The following map allows to analyse and understand the most critical system aspects of the service.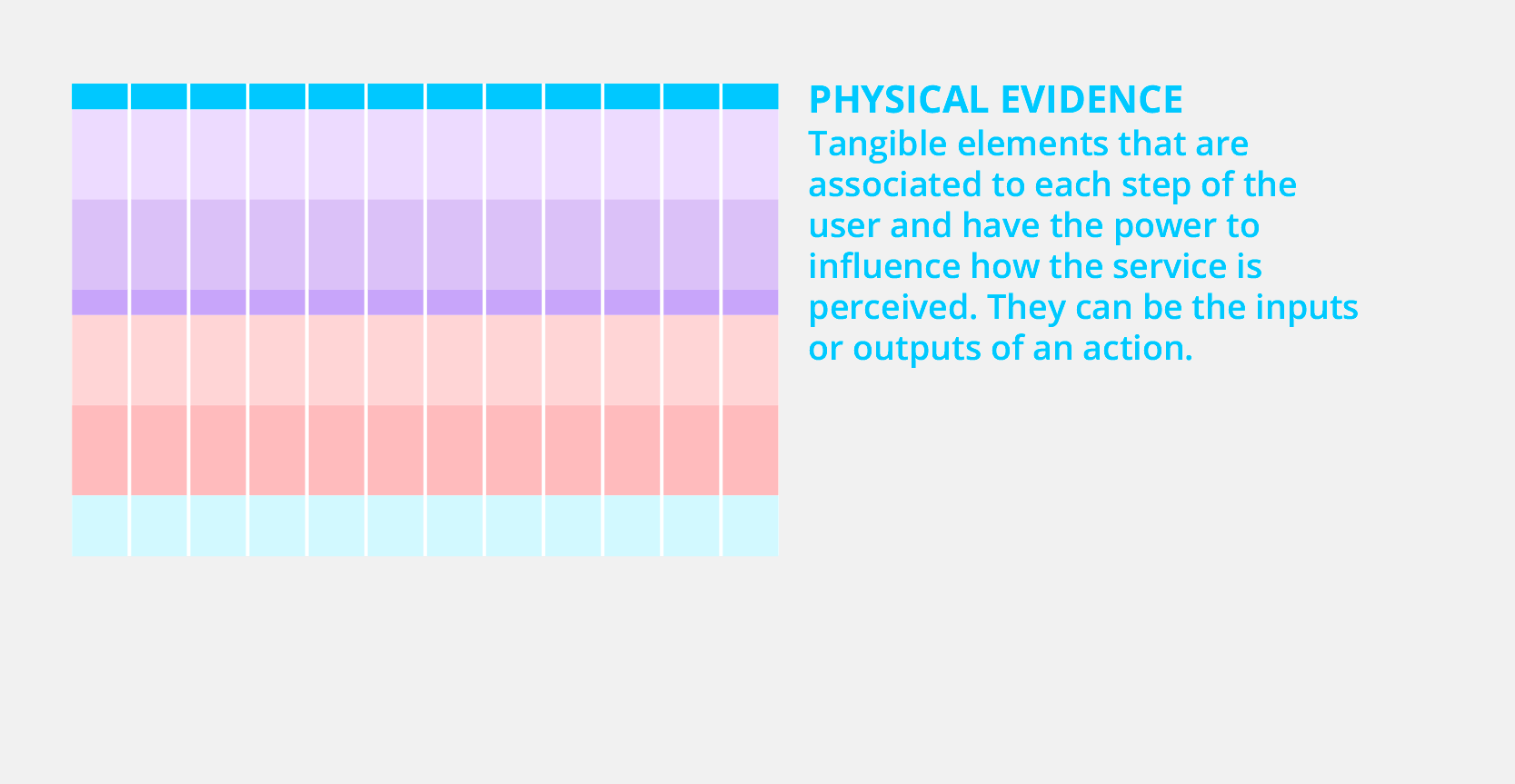 It is all useless without a business model
"Ok, the idea is nice, but how do we earn income?" 
As we said, a successful platform must achieve an impressive income for who decides to implement it. And this kind of revenue must come from a useful and cost-effective service for people, other than to be a tangible value for the network that will take care of its spread. 
Co-design is the best ally
The imperative is to design for people, together with people. This value is real for both when we talk about clients and final users. Working closely with clients allows always to get the right direction to follow. Working closely with final users allows designing something useful because it will be suitable for their needs. 
The last secret ingredient is a specialised and multitasking team, capable of managing and balancing every system aspect in order to win the challenge of the complexity.  
Keeping in mind these concepts is a good starting point for the design of a successful Platfirm.