Describing a people-care employer through storytelling
How can we attract talent? By giving space to innovation, initiative, creativity and sharing ideas. Briefly, it means giving people space. We redesigned UBIs' identity as an Employer with a new campaign and we enriched the Candidate Journey with a «galactic» game App.
The Brand speaks with employees' voice
When a brand communicates through its peoples' voice, its image gains credibility, trust and, lets face it, affection. We involved the more proactive employee in a project of Employee Advocacy, that made them effectively involved in the change and innovation process of UBI.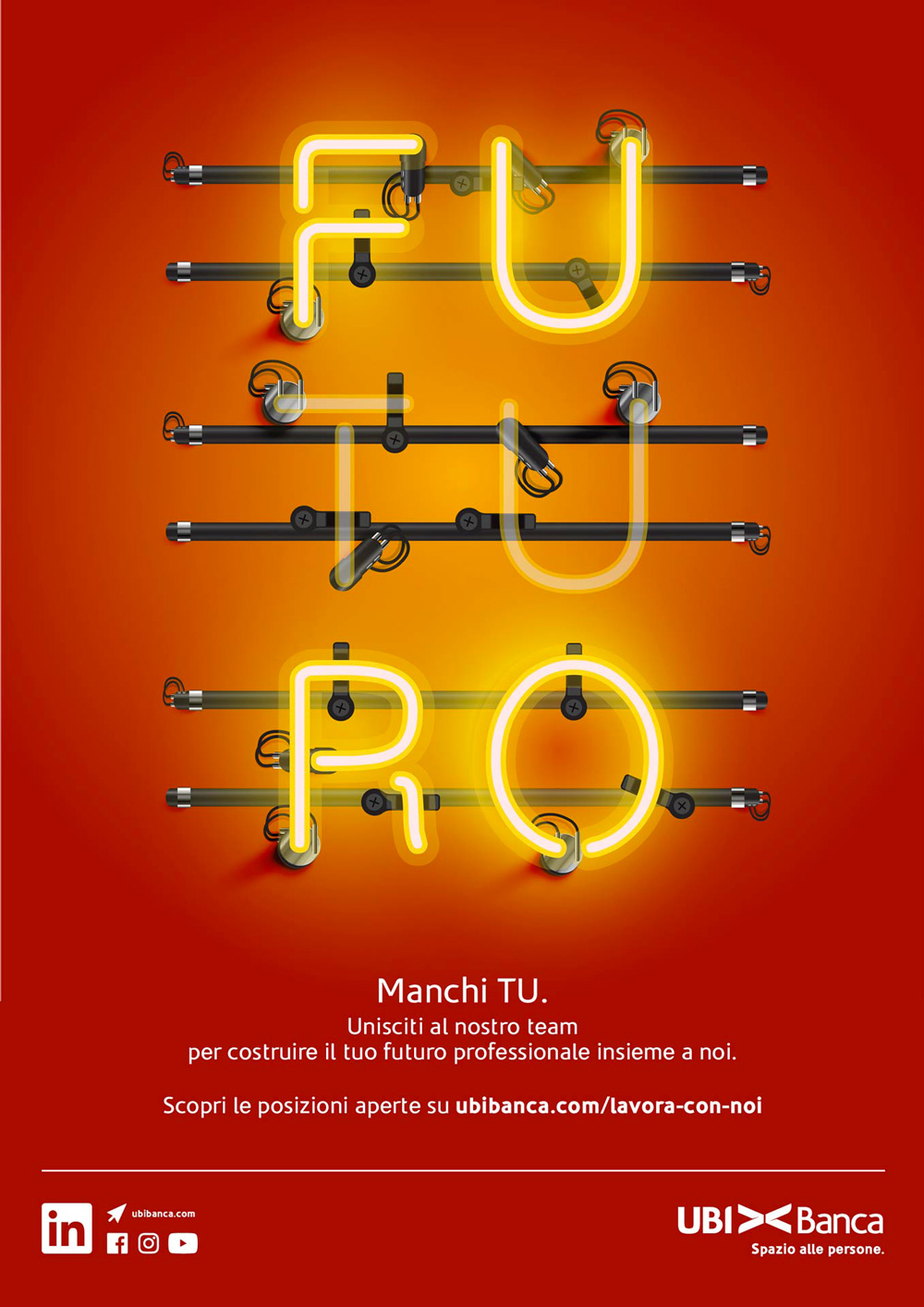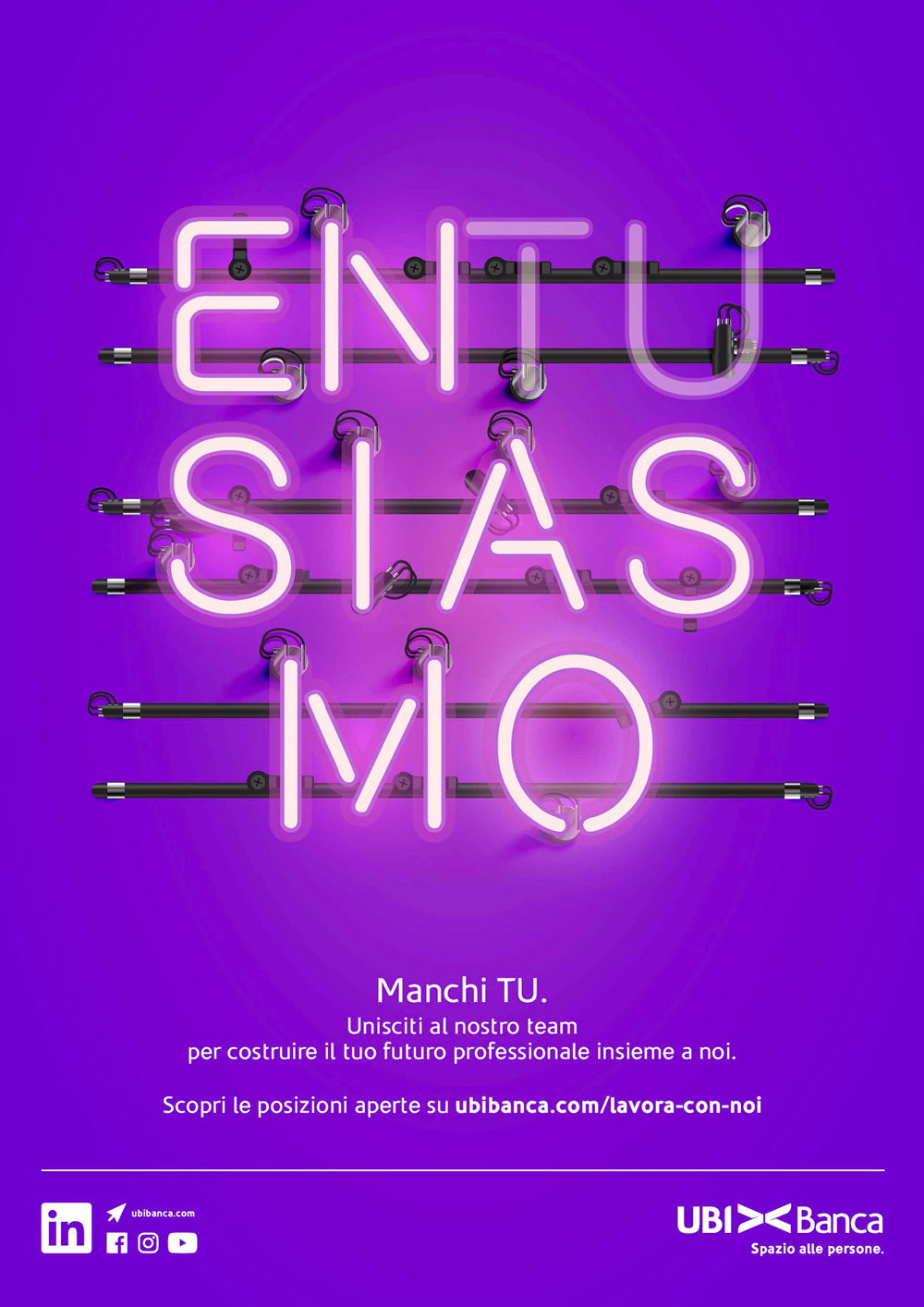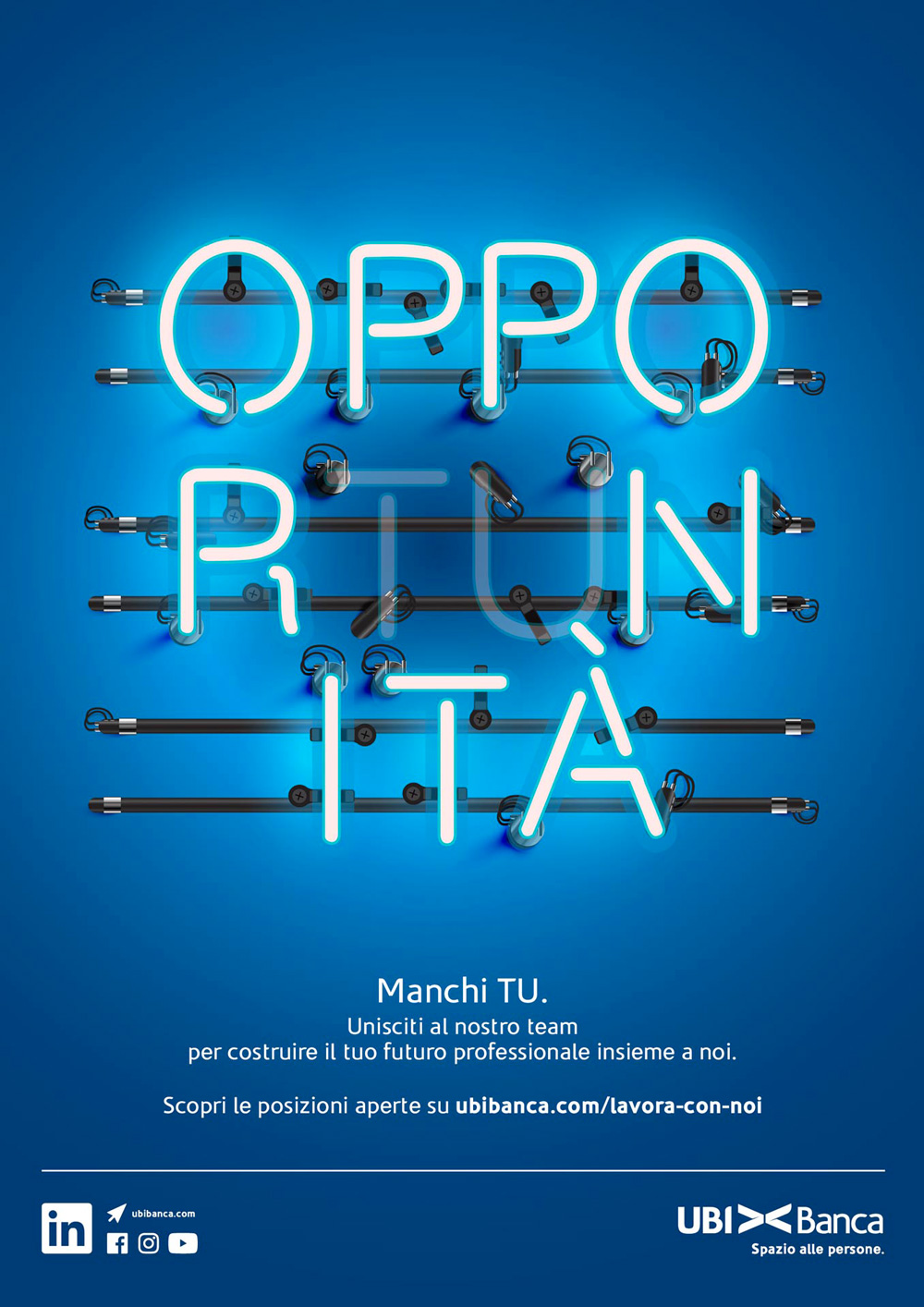 Multichannel employer branding campaign
We expressed and defined the positioning of UBI "Spazio alle persone" in an Employer Branding campaign on the website and LinkedIn. Playing with copy, we enhanced the fundamental role of the individual in UBI with the concept "Manchi TU", identifying key concepts containing the particle "TU" (Future – Opportunity – Enthusiasm) and displaying it with the neon trending font.
App development for the candidate journey
UBIverse App: a galactic Candidate Journey
UBIverse is the app with which we brought closer UBI to young people by inserting in the Candidate Journey a game that takes place in space, an adventure that would stimulate talents to test themselves and send their résumé, also providing tips on how best to approach a job interview.